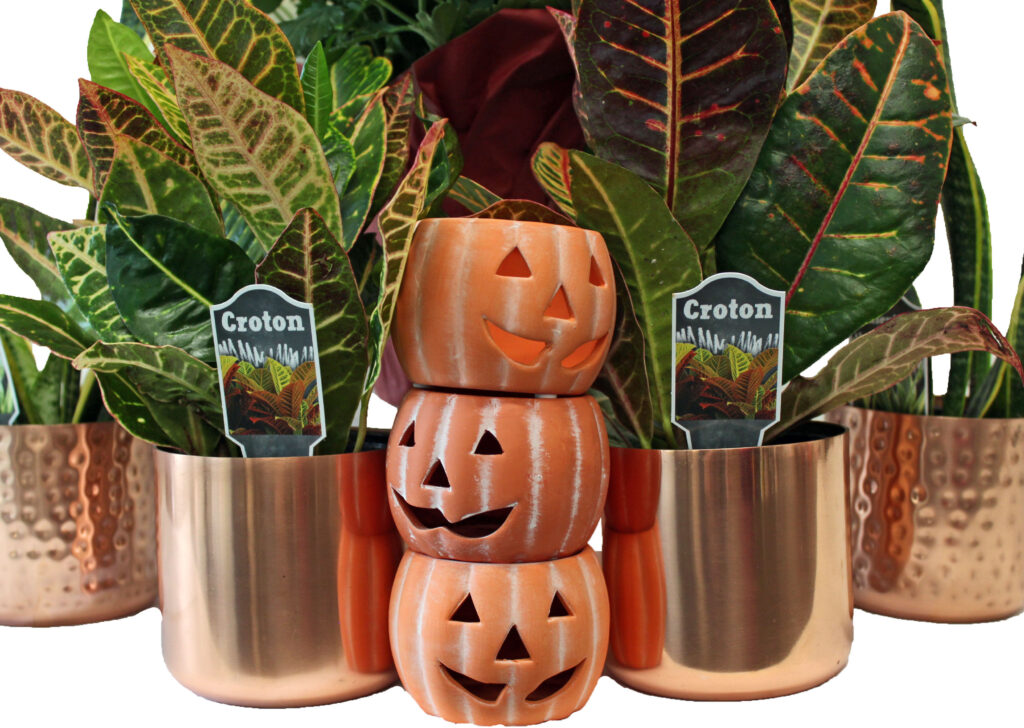 Autumn is an exciting time of the year. You can look forward to cooler temperatures, warm color palettes, Halloween and, for our plant people, Mums!
What is also exciting is that in addition to our annual Mum shipments, we get to introduce four new products this year: Croton and Sansevieria in copper pots, Black and Orange Calla Lilies for Halloween, Day of the Dead Succulents, and a cute, rustic Herb Garden in galvanized tins.
Croton and Sansevieria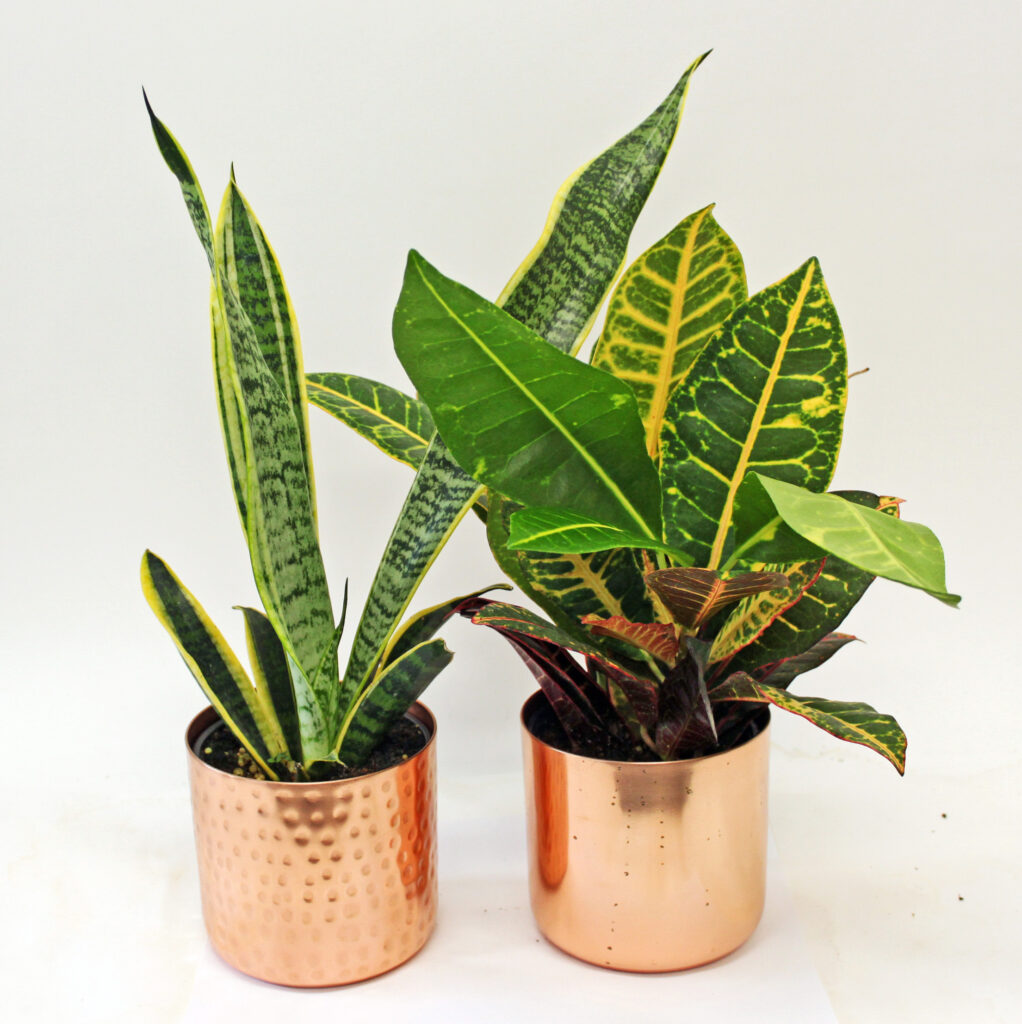 My favorite thing about this new product has to be the pots. These smooth and hammered pots simultaneously provide a warmth in color and a sophistication in design. They are sleek, yet comforting. And paired with two easy-care varieties of plants, it is a win-win situation for the lucky person bringing them home.
Sansevieria is a crowd-favorite, also called snake plant or mother-in-law's tongue. To care for this plant, provide medium to low light, water when dry, and decrease watering in winter months. Sansevieria even prefers crowded roots, so repotting will rarely be needed. Any damaged leaves can be cut off at the base and to prevent disease, you may want to wipe the leaves with a soft, damp cloth if dust accrues.
Crotons are colorful tropical plants that prefer bright light, moderate watering, and increased humidity if possible. If you want a larger plant, simply repot. In fact, you can even move the croton outside in warmer months, just be sure to ease the plant into the environment change so it isn't shocked. For example, start it in a shadier area before moving into sunlight.
Black and Orange Calla Lilies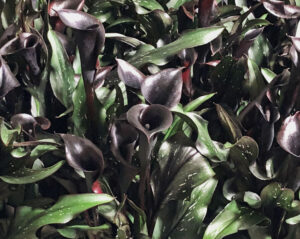 Finally. A fun way to incorporate houseplants into your Halloween décor! We're offering two sizes, a 4" and a 6", of Black and Orange Calla Lilies nestled in Spooky black pot covers with spiderweb graphics. They will fit right in with any holiday décor, whether you want a fall look or a scary appeal. Not to mention they make great gifts for Halloween parties!
Herb Garden in Galvanized Tins
Sometimes you need a plant that not only looks great, but tastes great. This year, we shipped three choices of Herb Gardens: Cocktail (Basil, Lemon Balm, and Mint), Taco (Chives, Cilantro, and Parsley), and Italian (Rosemary, Oregano, and Basil).
Each plant sits side by side in a farmhouse-style galvanized tin that is narrow enough to fit on your kitchen windowsill, but trendy enough to work into any room of the house. Just be sure to provide plenty of light and water, and trim the herbs regularly to keep them healthy and stimulated.
Day of the Dead Succulents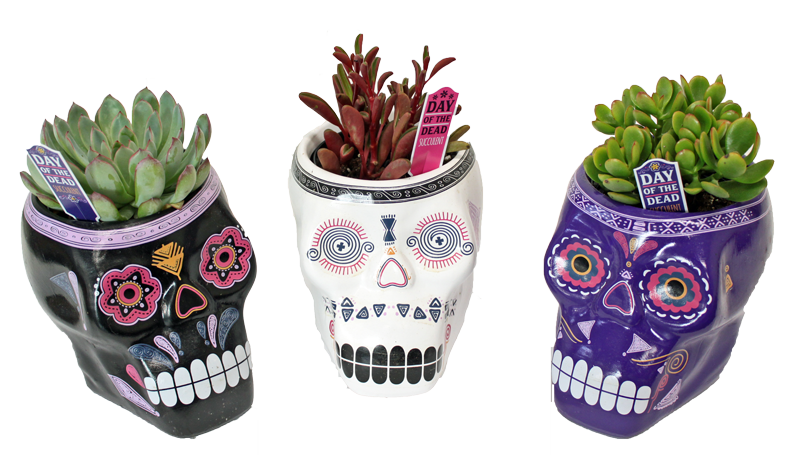 The Day of the Dead is a Mexican holiday that actually lasts more than one day—this year, it is October 31 through November 2. It celebrates and remembers friends and family members who have passed away. Though the theme is death, it is celebrated through lively, bold colors, funky costumes, singing, and dancing. Our pots will provide great décor for this holiday and can be doubled as Halloween décor.

Consolidated Nurseries is thrilled to bring in new products to keep our variety fresh. Keep up on the blog to see what other new products are coming soon.