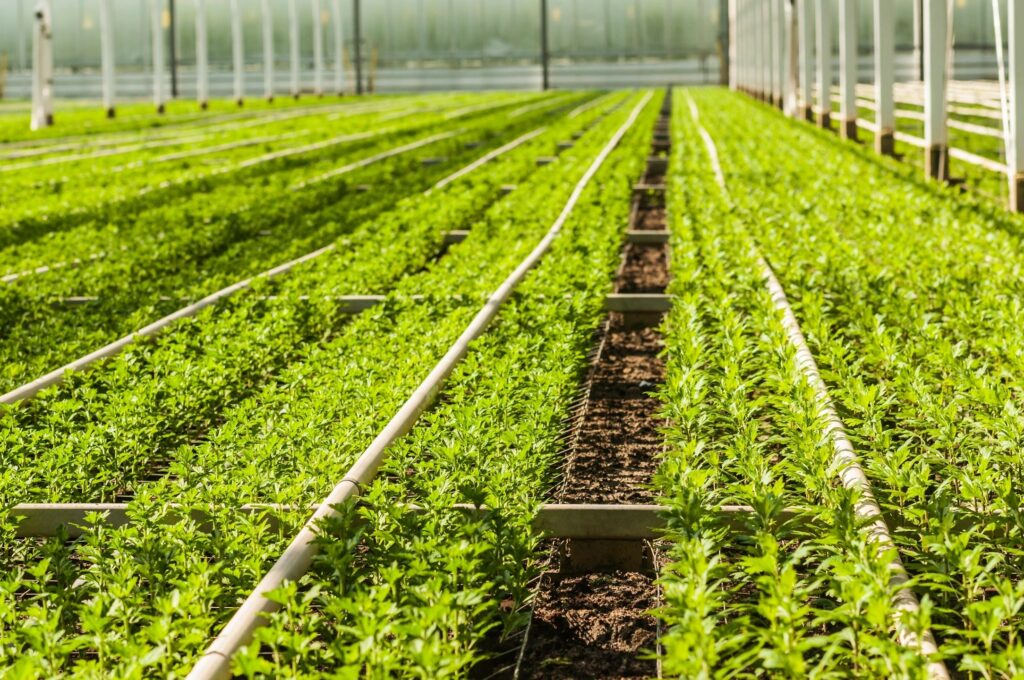 Consolidated Nurseries provides over 40 years of combined expertise providing floral products to the mass market. Not only do we produce florist quality plants, but we design programs, packaging, and theme promotions to help our customers differentiate from the competition. Because of our wide array of facility and marketing partnerships, Consolidated Nurseries can truly consolidate its clients' needs.
Our Management Team
Todd Jacobson - President
Upon finishing his education at the University of Florida, Mr. Jacobson started his career based in NY with Nutmeg Mills, the leader in the licensed sportswear industry. Upon moving back to Florida in 1992 as a Vice President with the NYSE company he was involved in National and International Sales, as well as licensing with the NFL, NBA, NHL, MLB, NASCAR, the NCAA and other prominent entities. The family founded New York Stock Exchange company was ultimately sold to VF Corp; a world leader in the apparel industry. Mr. Jacobson remained with the company until 1997 when he left to pursue new opportunities.
Mr. Jacobson worked on several successful startup ventures, including TravelAd International which was acquired by a NASDAQ listed advertising agency and Legend Sports Gear, an award winning project from the University of Texas.
Mr. Jacobson spent 10 years as a principal with SFGI Capital. He was primarily involved in the capital markets providing structured finance and equity investment for mid-tier developers throughout the southeastern United States.
In 2010, Mr. Jacobson then acquired an interest in Consolidated Nurseries, ultimately becoming the President and owner in 2014.
Cy Rodriguez - VP of Sales
Cy started his career in the HVAC and Refrigeration industry over 20 years ago. He has worked in nearly every facet of that field from dispatcher to parts sales to service technician. Later, he moved into the wholesale side of the business and became a branch manager for a larger distribution company in Florida. He specialized in supermarket and industrial refrigeration as well as food service equipment. Eventually he became a Territory Manager for the same company overseeing 13 branches along the west coast of Florida. Cy joined Consolidated Nurseries in 2023.
Kevin Elliot - Operations Manager
Kevin has been in the Tropical Foliage/Seasonal Plant industry for all of his life. His career began at a very young age, working at a large wholesale nursery in the northeastern United States. While there, he worked full-time during the summer months in the greenhouse – as a grower and warehouse worker. While still in school, he was promoted to a route sales position, servicing local florists and grocery stores with floral departments throughout New Jersey and Pennsylvania.
In 1987, Kevin relocated to Florida, after accepting a logistics/procurement position with a Nursery Stock Dealer here in Tampa. Over the years, Kevin has traveled the continental United States and Canada, overseeing crops and seasonal shipments.
Present day, Kevin is the Operations Manager at Consolidated Nurseries, where he performs all of the procurement duties and is responsible for all of the company's logistical and freight needs.
Samantha Black-Keels - Creative Marketing Director
After Samantha earned her Bachelor's degree in journalism from the University of Florida, she worked as a writer and editor for an educational software company in Gainesville, Fla. After a few years she moved to North Carolina and spent two years working in the plant industry before coming back to Florida. She began working for Consolidated Nurseries in December 2018.
Stephanie Rodriguez - Accounting
Stephanie has a degree in Computer Science and nearly 20 years in the Accounting Field. Her career began as an assistant at a CPA's office followed by 8 years as a Corporate Accountant and Business Analyst at a large pharmaceutical company. For the past 7 years she has served as the Controller for Consolidated Nurseries and resides in Tampa, FL.
Megan Kephart - Supply Chain Analyst
Megan began working in hospitality at the age of fifteen and has since worked in operations and management in hotels, resorts and casinos throughout Ohio, Colorado and Florida. She has a Bachelor's degree from Aspen University and will graduate with an MA from Liberty University this fall. Megan joined the plant industry in 2020 and began working for Consolidated Nurseries in October 2022.