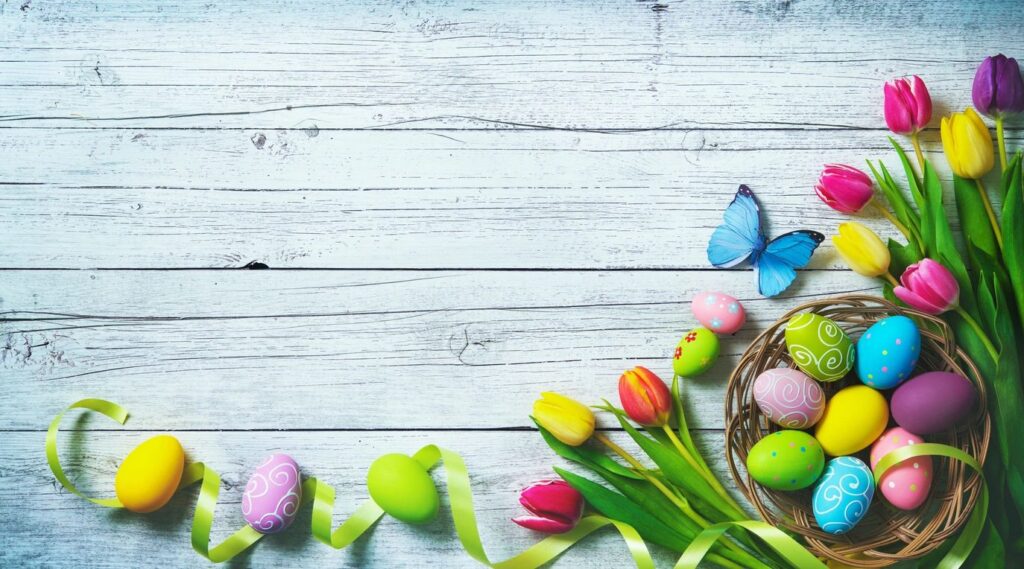 In a time where social distancing is mandated, food and other staples are stockpiled, and we are confined to our homes, we all might be craving a little more "normal." We reminisce on a typical Easter, with egg hunts, family dinners, lots of candy and sweets, churches flooded with members, and where Spring is being enjoyed by all faiths and cultures.
Our goal is to bring a little bit of that normalcy back to our customers. The Consolidated Nurseries team has been working hard to ensure we can provide stores with our much-anticipated Easter products: Easter Lilies, Azaleas, Mums, Zygos and more.
We find that plants and flowers are the perfect reminder that we are all in this together, sharing the planet, and that we will get through this together. We believe that plants and gardening are critical for one's health and wellness, and our Easter items are sure to bring a spark of joy to you and your loved ones, just when you need it most.
Please read on for some of our favorite Easter items this season.
8" Tricolor Rose Bowl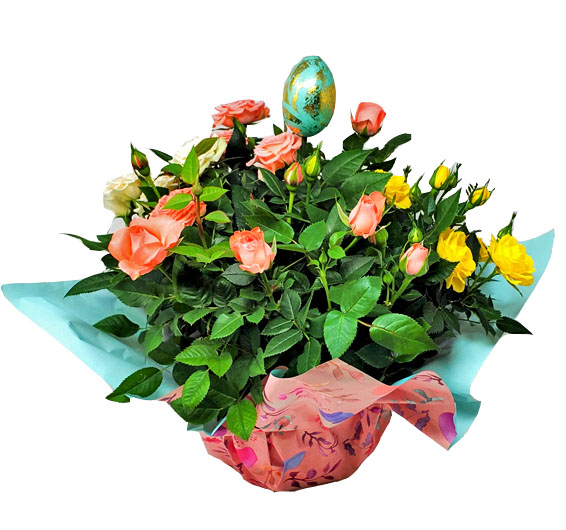 This is a brand new product we are trying this year and it's a beauty. A bunch of dainty mini roses of three gentle, pastel colors gathered tightly in a bowl and wrapped in a very cute, festive mylar. It's a statement piece, and easy to care for given bright light and adequate watering. There's something more appealing about potted roses over cut roses because they continue to bloom as you care for them. Coming in an 8" container, it's one of our larger items in our Easter lineup, in fact, it could make you feel like you have your own little rose garden inside your home.
6" Hydrangea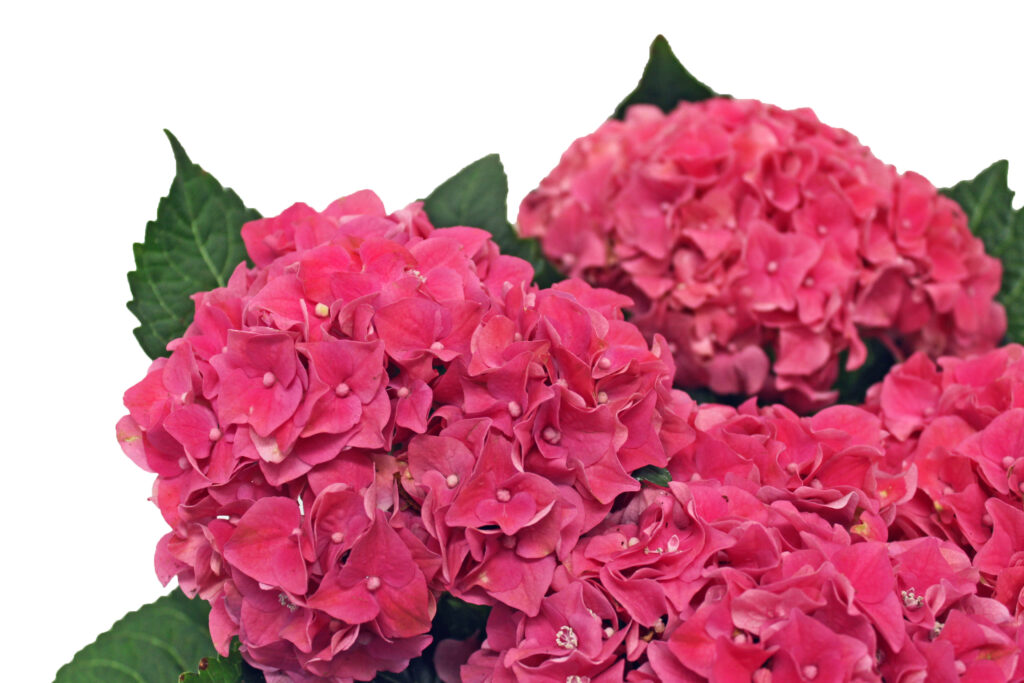 A classic favorite, we offer both pink and blue hydrangeas during Easter time. What we love most about these plants and their plentiful clusters of flowers is the length of the bloom time! Being relatively low-maintenance, Hydrangeas will keep their blooms well after the holiday. Our tip: Keep them moist. A hydrangea's massive leaves and flowers make for a thirsty plant.
5" & 8" Tricolor Mums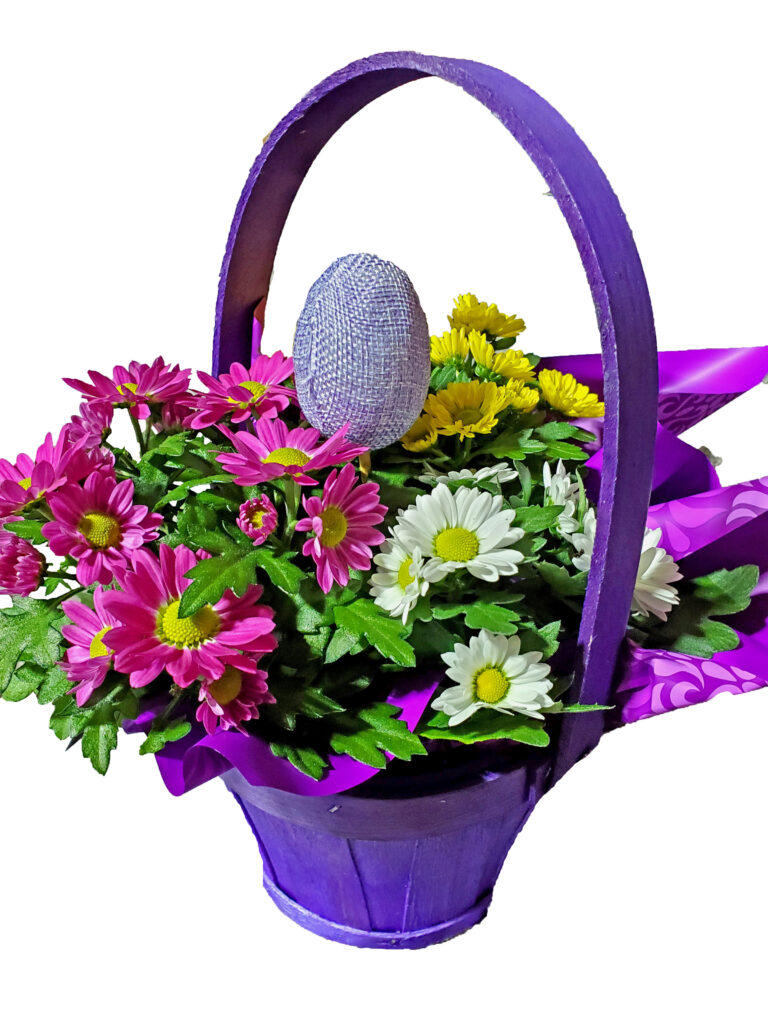 Our Tricolor Mums, coming in both 5" and 8" containers, are always a customer favorite. This is the first shipment of the year for our Mums and we won't see them again until Fall, so it's important to grab a few! We go the extra mile with our Mums and dress them up with picks, mylars, and baskets to really get into the spirit of Spring and to celebrate the well-deserved popularity of the Mum. Much like the Tricolor Roses, these Mums make great gifts and are well-suited for being a key decor piece in your home.
So maybe our plants won't fix the world. But we are sure that they can help. Our hope is that someone just seeing our product at the grocery store might brighten their day. Maybe they will be reminded that Spring is here and they have much to be thankful for. Or, perhaps they will be comforted by seeing our plants thrive because then maybe soon, we will, too.
Our Easter Lineup: A Reminder that Plants and Nature are Critical for Wellness